SpinVox Intergration
Skype | 2008
As part of Skype's continuing improvement of its customer experience a partnership was made with SpinVox. In this partnership, SpinVox provided a service that converted audio voicemail to text and then sent that text to the Skype customer's mobile phone as an SMS. My role in this project required working with SpinVox, Skype project managers and lawyers to integrate the SpinVox service into the Skype MyAccount interface.

Interaction Design | Rachel Eardley
Visual Design | Martin Tajur & Vlad Morozov
Copywriting | Craig Smith
Project Management | Ole Mahrt
High level flow diagram
Created using Adobe Illustrator
The interaction design needed to incorporate the three voicemail alert scenarios (receiving an email alert, receiving an SMS alert or the new voicemail as text via SpinVox).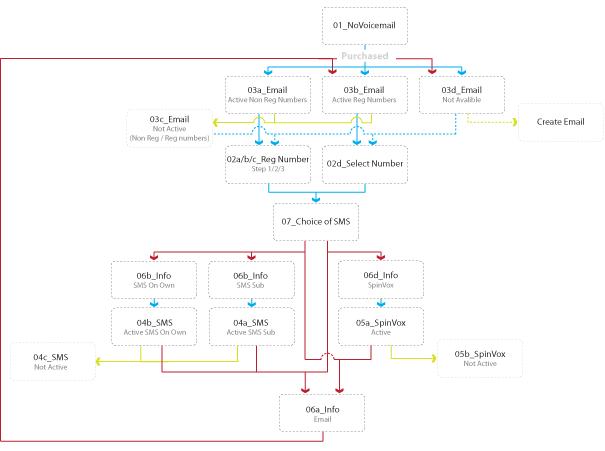 Main SpinVox setup flow
Created using Adobe Illustrator & Photoshop
Below is the main user flow to setup and activate the SpinVox functionality.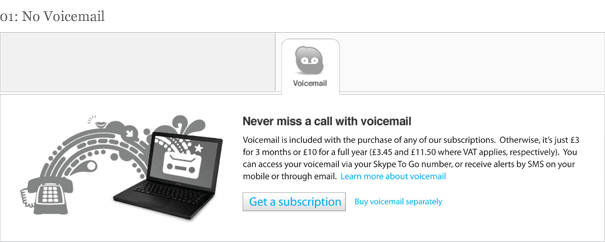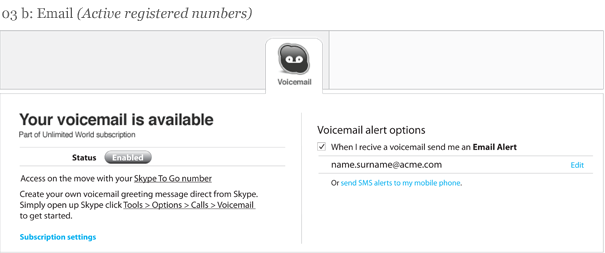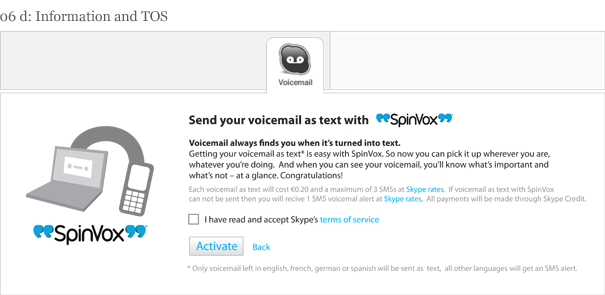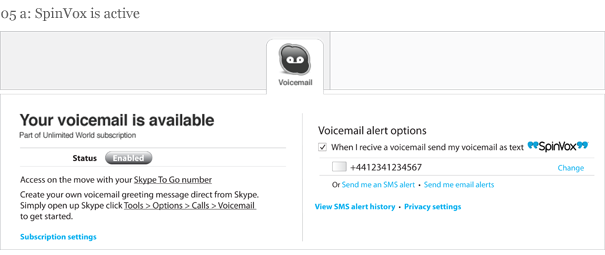 Final visual design by Martin Tajur & Vlad Morozov